Hello world and universe….
Welcome to our Blog… anything goes here!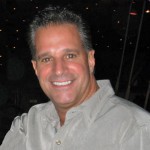 Kelsey Media Productions – launched in 1991 we have been providing services to over hundreds of clients utilizing all formats of digital media and creative marketing. Stephen Cataldo founder and president of Kelsey Media Productions a marketing communications specialist with deep experience in healthcare, food service, biotechnology and high tech industries. I have worked with senior-level executives at a wide range of companies, from start-ups to large corporations. I have designed and produced high quality multi-media products that addresses business issues wider than just marketing and communications.
At Kelsey Media Productions we specialize in a wide range of marketing opportunities. Our services can include mobile websites, online animation, social media strategies, marketing events, video production and compelling presentations for commercial, training, promotional and educational use. Every business is unique, offering several services gives us the ability to focus in on exactly what marketing solution and tools are suitable. Our digital media skills and marketing expertise help us to develop creative marketing campaigns that deliver results in highly competitive markets.
Our business is based on creativity and working together – and that includes the client. Every business is searching for a business – friendly climate these days. If you want a measurable integrated marketing and digital media company that cuts across all media channels to engage people and motivate action, then you have come to the right place. Visit our website at Kelsey Media Productions or call 781.365.4800!