Most of our clients have already taken care of having a mobile-ready website for their business. Just in case you or somebody you may know who is not aware that this has really happened. So stop what you're doing, 'cause we're about to ruin the image and the style that you're used to.
No really. This is big. And it just happened last week.
First thing's first: Test your site's mobile-friendliness RIGHT NOW.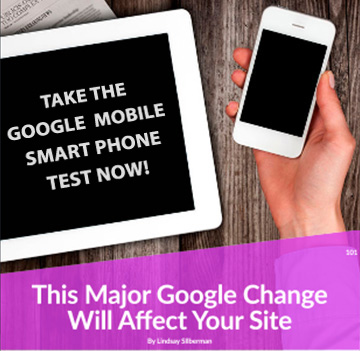 Not long ago Google announced that as of April 21 "we will be expanding our use of mobile-friendliness as a ranking signal." That's a major change.
But what does that mean exactly?It means that preferential ranking treatment is now given to sites that are "optimized" for mobile. It also means that having a mobile-friendly website is no longer a nice option to give your customer—it's absolutely essential.
The good news is it's pretty easy to see if your site makes the grade…
Take the Google Mobile Test Now!
If your business does not have a mobile website and will be affected by losing search presence on Google – Kelsey Media Productions can help!
We have designed several mobile-friendly websites that can work seamlessly with your existing website design.
KELSEY MEDIA PRODUCTIONS MOBILE WEB DESIGN SERVICES
Our web design services including mobile come with a One-Time cost with NO Monthly Fees!
If you need more information then Get your burning questions answered by our experts at 781.365.4800.
If you are also looking for a new website that works on desktop PC, Tablets, iPad and all smart phones… then look no further!