Dynamic Video Content will Build your Business!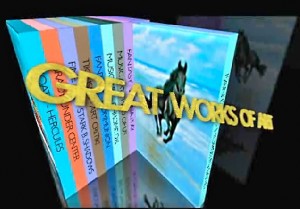 Enhance your business with online video content by Kelsey Media Productions, perfect for businesses and professionals of all shapes and sizes.
Kelsey Media Productions is the go to service for online marketing, web design and digital media services. Kelsey Media Productions specializes in using animation, premier audio and motion graphics to make any website more creative and eye-capturing with seamlessly integrated video. Build your online visibility with enhanced video content customized to your business.
Kelsey Media Productions will expand your clientele base through both digital and live-in-person marketing events that gets your name talked about all around town! It's no secret that online video has changed the internet. With today's technology and high-speed internet, video is being used more often by small businesses, corporations and artists to help get their message out to their audience.
Kelsey Media Productions will upload video production projects onto popular video portals, blog sites and web pages to optimize online visibility in addition to incorporating video banners throughout your website. Of course given the aspect ratio of video and trying to format it for a website banner can be tricky. Static website banners are a thing of the past and we see so many websites using the same automated slide show – you know the ones we are talking about! Kelsey Media Productions will produce the type of video content that is perfect for your business and your growing needs. By pursuing video content through Kelsey Media Productions, you can experience firsthand the benefits of how an animated website banner can be a creative tool for better communication with your customers.
Video content drives the second largest search engine in the United States. Do not miss out on this marketing potential! Kelsey Media Productions is here to help you connect with your future customers!
What makes Kelsey Media Productions different from the competition is expertise in being creative with animation, motion graphics, audio and themed slide shows along with seamlessly including video into a website. Kelsey Media Productions will reach out and capture the attention of every client's audience in an entertaining and informative way. There are dozens of studies that show the power of video to boost customer interaction, drive sales, encourage viral sharing, and build brand awareness. The reason is clear: video simply engages people in a way that static text and images cannot. Video content is the future of internet marketing, and Kelsey Media Productions is a step ahead of the competition.
About Kelsey Media Productions
Kelsey Media Productions specializes in a wide range of creative marketing opportunities and digital media. Services include web design formatted for mobile devices, website development, online animation, social media strategies, video and audio production, print advertisement, e-commerce storefront solutions, and portfolio presentations.
The company also has experience with organizing marketing and promotional events in which they provide all entertainment and décor. Kelsey Media Productions also conducts in-store demonstrations and unique attractions that draw crowds to your storefront to increase your clientele base! Their digital media skills and marketing expertise help their clients to develop creative marketing campaigns, delivering results in highly competitive markets.
The founder and president of Kelsey Media Productions, Stephen Cataldo, has over two decades of experience working in the online media and creative marketing arena. He has collaborated with over 300 clients to provide marketing solutions, product design, videos, demos, and major events marketing.
Kelsey Media Productions also offers full-service website design, online shopping carts, and management. Each client receives a consultation to determine the best design and marketing solutions. Some of the most popular web services include video spokesperson and presentations, photography, logo design, themed slide shows, motion graphics and animated video banners.
For more information, contact the following:
Stephen Cataldo

Founder/President

781.365.4800
http://www.kelseypro.com