Kelsey Media Productions Marketing About Us. . . .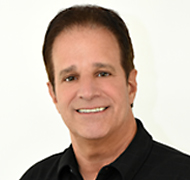 Stephen Cataldo
President & Founder
Our company is based on creativity and working together - and that includes the client. Every business is searching for a business - friendly climate these days. If you want a measurable integrated marketing and digital media company that cuts across all media channels to engage people and motivate action, then you have come to the right place.
In 1991 I launched Kelsey Media Productions and have been providing services to over hundreds of clients utilizing all formats of digital media and creative marketing. As a marketing specialist with background experience in healthcare, food service, biotechnology and high tech industries, I've worked with senior-level executives at a wide range of companies, from start-ups to large corporations.
For over eight years I served as the Director of Marketing & Sales for a leading pharmaceutical healthcare company in New England where I had produced creative "cost-effective" marketing campaigns for several product launches into major retail stores. Designing marketing presentations and presenting to corporate category buyers, I have helped to execute distribution into stores that included Meijer's, Pathmark, Farmer Jack, Harmon Stores, Bed, Bath and Beyond, Shop Rite, Superfresh, Waldbaum's and over 1,000 independent pharmacies nationwide. In addition, I setup online accounts with Amazon, DrugStore.com, Chiropractors.com, VitaminShoppe, PodiatryToday, Arthriitis.com and more.
My hand-selected staff and I can help to deliver superior quality work using our computer knowledge and motion graphics skills. We offer years of success in designing and producing accurate, high quality multi-media, graphic design and online marketing solutions. Producing quality projects within tight deadlines we are experienced media professionals with a solid history of video and music soundtrack production for online, product, sales presentations, television and educational use. Kelsey Media Production's creative marketing knowledge along with our hands-on skills with digital media has helped in driving companies to new levels of efficiency, increased profits and delivering sustainable, scalable growth.
<< Clients >>
<< Customer Reviews >>
Thanks for visiting Kelsey Media Productions website! Browse through this site to learn about our services and to view a portion of our skills and capabilities.