Boston's Best Marketing & Digital Media Services
Providing all the help needed to effectively promote your business!
At Kelsey Media Productions we specialize in a wide range of marketing opportunities. Our services can include responsive & mobile web design, graphic design & print, social media strategies, marketing events, direct mail campaigns, creative video production for commercial, training, promotional and educational use.

Every business is unique, offering several services gives us the ability to focus in on exactly what marketing solution and tools are suitable for each client. Our digital media skills and marketing expertise help us to develop creative marketing campaigns that deliver results in highly competitive markets.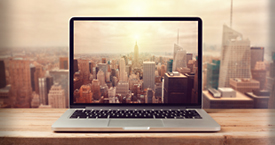 Web Design Services
Our custom websites are designed to reach a large audience and help make your company's online presence stand out from the crowd.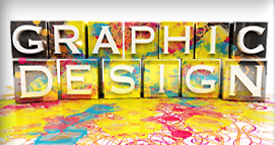 Print & Product Design
Creative design for direct mail, posters, advertisements, marketing collateral, product design for healthcare and more.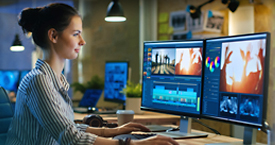 Video Production
Utilizing the latest technology creating 4K HD video, 5.1 music soundtrack production for the web, mobile, promotional events and television.
"our customers say it best"
The video that was produced for RD Enterprises came out absolutely amazing! Thank you so much for creating this for us and having this video to represent our company. Looking forward to working with you in the future! – Tommy Dorfman - President of RD Enterprises, Inc.

Stephen at Kelsey Media Productions is such a pleasure to work with. Professional, on-time, responds quickly, provides detailed work, and actually cares about his clients and producing amazing material! I couldn't have asked for a better marketing team to work with and help my business grow! – Stefanie Magnant, RN - Owner of Medical Skin Boutique

Thank you for doing such a great job on our website. It looks spectacular. It's bright, colorful, and easy to follow. Your attention to the details was spot on. We couldn't be happier. Thank you!– Julianne Lamattina | Ulicious Smoothie & Drink Bar

I began working with Kelsey Media Productions in May of 2015. Everything that they have touched has turned to gold. Steve Cataldo and his staff have the most innovative and modern ideas to grow any type of small business. Plus their web design and even T-shirt design has been positively commented on by many of my clients. KMP has taken my law practice to places that I never could have done on my own and was unable to do with other higher priced competitors of theirs. Their energy has really boosted mine!– Jeremy Cohen Law & Boston Dog Lawyers

Thank you so much Kelsey Media Productions! The site is just what we envisioned and Stephen was a pleasure to work with!!! – Ann Balducci, RN - Owner

We at THE LASER SKIN CENTER have worked with Stephen Cataldo and Kelsey Media Productions for years now and are extremely satisfied to date. Stephen's honesty, professionalism and willingness to "go the extra mile" for his clients speaks volumes and are truly a breath of fresh air in an industry rife with over-inflated egos and empty promises. Thanks for all the great work! – Russ Krausser, PhD MD, Director of The Laser Skin Center / Med Spa

Special thanks to Kelsey Media Productions for designing a clean and professional website. The menu system makes it easy for our visitors to learn about the Fairways function facility, restaurant and event menu packages we offer. The photo galleries, video and the food photography are amazing! This website has everything we needed and more - not to mention all your efforts and the attention to detail. We would highly recommend Kelsey Media Productions to anyone looking for marketing and web design!– The Fairways of The Woburn Country Club

Our new website has been a huge success bringing us up to date with some of the newest technology! The twitter feed, galleries and social networking tools are awesome. Stephen listened effectively to what I was seeking, in a timely manner with excellent communication skills. Thanks again Kelsey Media Productions I will strongly recommend you to my clients!– Computer Works New York

We hired Kelsey Media Productions to design our first website. We had no idea what to expect. They eliminated stress for us by creating great content throughout the site. I really don't know weather to thank Stephen Cataldo or yell at him (just kidding) for such a great website only because the phone calls we have been receiving are non-stop! If your business is looking to bring in some new clients, I highly recommend Kelsey Media Productions!– Topping Landscaping

I was amazed at our website makeover for our Bakery! The ability for the site to work on all devices utilizing social media has been helpful. Orders have tripled with our online "request a cake" custom form orders, making it more convenient when receiving cake orders. Offering over 500 cakes… you have simplified the cake galleries now being more organized and user-friendly, made it effortless for customers viewing cake selections. The web design looks great along with an easy access for food menu selections for our 4 store locations… thanks again Kelsey Media Productions!– D'Amici's Bakery

I have to say that working with Kelsey Media Productions was a great experience and I love the fact that they also include a high-tech marketing technology! Great design too! They are very professional, experienced and dedicated to their work. Kelsey Media Productions has brought Boston Casino Events website to another level.– Boston Casino Events

Thanks for the amazing work on the website. The site looks great, it showcases our work and offers important information about the company! The 4K video, new logo design and business cards are also top quality. Luongo Contracting is very pleased with the services that we have received from Kelsey Media Productions - thanks again! – Luongo Contracting, LLC

Kelsey Media Productions produced desktop/mobile websites for my companies along with print media. Our company provides well over 300 rentals. Our customers were spending too much time and frustrated trying to find rental items on our website for their events. Kelsey Media Productions designed a website with a user-friendly interface using new technology that made it much faster to view our items. We have seen an increase in more rentals for each event! – Send In The Clowns & 100% Fun - New York

Thank you Stephen for doing such a wonderful job on our website! You were extremely easy to work with and had a lot of insight to our needs in creating and designing our website. We look forward to the many years ahead doing business with your company! Your professionalism and creativity in doing our website is difficult to find these days... so it is very much appreciated! – Boston Chowda Co. & Kitchens of the Bay State

The Anthem Musical Instruments mobile website was a hit at NAMM Show! The QR code was printed on all product info signage in the booth and it worked very well. Thanks Kelsey Media Productions for getting the mobile site up in time for the show and on budget!!! – Anthem Musical Instruments

Kelsey Media productions has helped my company significantly improve customer base with our new website. Stephen, from Kelsey Media Productions, was extremely helpful throughout the whole process. He helped me step-by-step in understanding what needed to be done in order to get our website going for our business. He kept within our budget and performed his work in a timely-manner. You can tell he is passionate in what he does and his only goal seemed to be one thing- making sure we were 100% satisfied with the work. Kelsey Media Productions THANK YOU for making my life a little easier! – DeMella Plumbing Inc.